Off the Beaten Path - hidden gems for ski fanatics
For many avid skiers and snowboarders, the thrill of the slopes lies not only in the quality of the snow, but also in the sense of adventure that comes with exploring new terrain. While well-known ski resorts offer world-class amenities, there's a special allure to discovering hidden gems where you wouldn't normally go. These lesser-known ski destinations often provide a more intimate and authentic alpine experience, where powder remains untouched, crowds are non-existent, and the sense of discovery is more palpable. Here we list ten ski resorts where you probably don't plan to go on your next ski holiday, but which you might want to consider.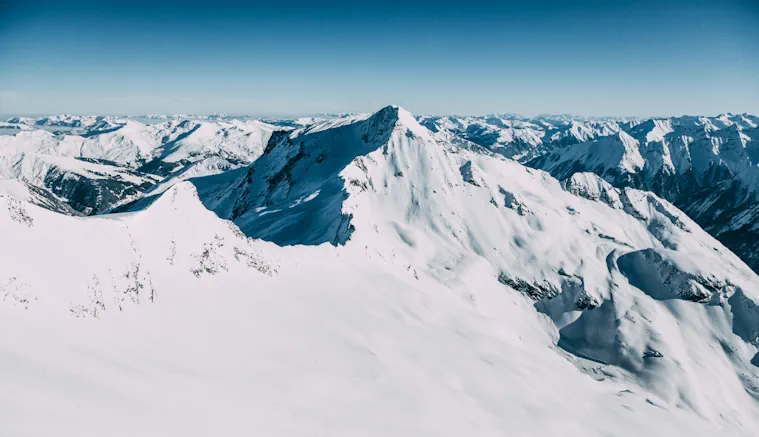 1. Mad River Glen, Vermont, USA
Nestled in the Green Mountains of Vermont,
Mad River Glen
is an independent, skier-owned ski resort (actually the only one in the US) known for its old-world charm and dedication to preserving the purest form of skiing. What makes it unique is that snowboarding is not allowed, and the focus is thus solely on skiers. The legendary single chair lift takes you through pristine forested terrain with challenging slopes, offering an authentic, no-frills skiing experience.
2. La Grave, France
La Grave
is the ultimate destination for advanced skiers looking for challenging off-piste terrain. Located in the French Alps, it is an unmarked ski area that attracts thrill seekers from all over the world. With only three lifts and no groomed runs, La Grave offers a true wilderness experience. Hiring a local ski guide is a must to navigate the complex and potentially dangerous terrain.
3. Shames Mountain, British Columbia, Canada
Nestled in the northern wilderness of British Columbia, Shames Mountain is a hidden gem that combines abundant powder with a relaxed atmosphere. The remote location and limited infrastructure keep the crowds at bay, ensuring fresh slopes for those who venture here. The rugged beauty and pristine snow of the Skeena Mountains make Shames a truly unique destination.
4. Alagna Valsesia, Italy
Tucked away in the Monterosa ski area,
Alagna Valsesia
offers a taste of traditional Italian Alpine culture combined with incredible skiing opportunities. This charming village is part of the "Alagna Experience", where you can explore different terrains and enjoy off-piste adventures. The region is particularly known for its steep couloirs and challenging descents.
5. Cerro Castor, Argentina
For those seeking an adventure in the southern hemisphere,
Cerro Castor
in Argentina is an unexpected gem. This ski resort is located on the southernmost tip of South America and has excellent snow conditions during the southern winter months. Surrounded by the rugged beauty of Tierra del Fuego, it is an incredible destination for skiers looking to explore new areas.
6. Le Massif, Quebec, Canada
Le Massif
, located along the St. Lawrence River, is known for its dramatic vertical drops and breathtaking views of the river below. The resort has a unique coastal feel and is known for its abundant snowfall. With a mix of groomed trails and glade skiing, it offers a balanced experience for skiers of different skill levels.
7. Gulmarg, India
Nestled in the Himalayas of northern India,
Gulmarg
is a hidden treasure for adventurous skiers. Known for its deep powder and stunning views, it's a destination that offers a mix of culture and skiing. The Gulmarg Gondola is one of the highest cable cars in the world and provides access to incredible skiing terrain.
8. Kicking Horse, British Columbia, Canada
Kicking Horse
, located in the Canadian Rockies, is a ski resort that is gaining popularity among experienced skiers. Known for its steep chutes and challenging terrain, it offers an adrenaline-pumping experience. The facility's rugged beauty and small-town charm give you the feeling of an authentic and memorable ski vacation.
9. Portillo, Chile
Portillo
is a remote and exclusive ski resort tucked away in the Andes of Chile. Known for its vibrant yellow hotel (Hotel Portillo), it offers a unique blend of world-class skiing and South American hospitality. With its limited capacity, it gives you a quiet skiing experience, even in high season.
10. Gudauri, Georgia
Nestled in the heart of the Caucasus Mountains,
Gudauri
is a skiing paradise waiting to be discovered. With pristine slopes and breathtaking views, this Georgian gem invites adventurers to chase winter dreams. Gudauri offers a symphony of experiences, from riding down fresh tracks at dawn to enjoying hearty Georgian food at night. Embrace the thrill of the slopes and the warmth of local hospitality in this alpine paradise.
Conclusion
Exploring these hidden gems of the skiing world can be a rewarding endeavour for those seeking adventure and a break from the typical skiing experience. Whether you're drawn to the rugged backcountry of La Grave, the traditional charm of Alagna Valsesia or the untouched powder of Shames Mountain, these destinations offer a chance to connect with nature and other skiers in a unique and unforgettable way. So the next time you plan a skiing trip, consider going off the beaten path to discover the hidden gems of the skiing world and create lasting memories on the slopes.