Latest posts:
Top 10 Ski Resorts for Beginners Eager to Learn Skiing
Top 10 Ski Resorts for Beginners Eager to Learn Skiing
The thrill of gliding down snow-covered slopes, surrounded by breathtaking mountain landscapes, is an experience that captivates many. For those eager to embrace the world of skiing and embark on the exciting journey of mastering this winter sport, choosing the right destination is crucial. In Europe with its vast range of different mountain ranges such as the Alps, the Pyrenees and many more are offering diverse terrain and renowned ski resorts, and there are plenty of options tailored for beginners.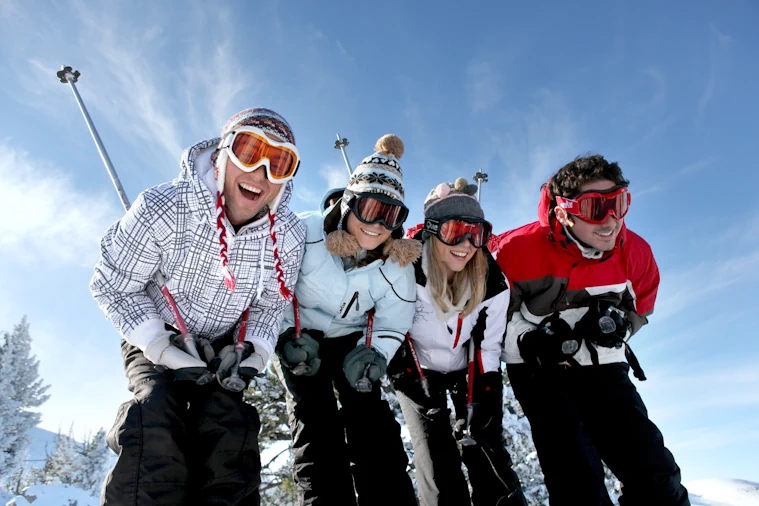 Here, we present 10 well-known ski resorts that have everything a great ski destination should offer, where beginners can feel comfortable learning to ski or snowboard downhill, while more experienced skiers in the travel company can also enjoy challenging skiing.
1. Val d'Isère, France
Val d'Isère
is nestled in the French Alps and is not just a playground for experienced skiers but also a perfect ski resort for beginners. With an extensive system of easy slopes, this ski resort provides a welcoming environment for novices. The renowned ski school
École du Ski Français (ESF)
ensures top-notch instruction for those new to the slopes, but there are plenty of more ski school options to be found here as well.
2. Zermatt, Switzerland
With its stunning view of the iconic Matterhorn peak,
Zermatt is a picturesque Swiss resort
catering to skiers of all levels. Beginners can enjoy wide, gentle slopes while taking in the beautiful vistas of the Alps. The reputable
Swiss Ski School Zermatt
offers excellent programs and lessons for those taking their first glides on skis downhill.
3. Bansko, Bulgaria
Bansko in Bulgaria
is known for its affordability, and with its beautiful surroundings, it is an ideal destination for beginners. The ski resort features gentle slopes perfect for learning, and ski schools like for example
Pirin 2000 Ski School and Hire
focus on providing a friendly and supportive atmosphere for beginners.
4. Mayrhofen, Austria
Mayrhofen
is beautifully situated in the Austrian Tyrol and combines its charm with excellent ski conditions for beginners. The Penken ski area offers wide, well-prepared slopes, and Mayrhofen's ski and snowboard school is known for its patient and experienced instructors.
5. Sierra Nevada, Spain
For those who want to combine skiing with guaranteed sunshine (almost always),
Sierra Nevada
in the south of Spain is an excellent choice. The resort offers a variety of beginner-friendly slopes, and the beginner area Borreguile provides a safe space for learning at any of the many ski schools the resort has to offer.
6. Cortina d'Ampezzo, Italy
Italy's Dolomites region is home to
Cortina d'Ampezzo
, a fantastic resort that welcomes beginners with open arms. The Socrepe area offers easy-to-ski slopes, and schools like for example
Scuola Sci Cortina
focus on building confidence and skills in new skiers.
7. Garmisch-Partenkirchen, Germany
German Garmisch-Partenkirchen
is nestled in the Bavarian Alps and is a charming resort with much to offer beginners, and it is very easily accessible from Munich. The Hausberg area has wide slopes suitable especially for beginners.
8. Kranjska Gora, Slovenia
Kranjska Gora
, located in the Julian Alps in Slovenia, is a gem for beginners. The Podkoren beginner area provides a gentle introduction to skiing, and local ski schools focus on creating a positive learning experience.
9. Åre, Sweden
Sweden's largest ski resort, Åre
, offers a welcoming environment for beginners. With several beginner areas, where Åre Björnen is the most famous and suitable, there is plenty of space for learning.
10. Lech, Austria
Lech
, nestled in the Arlberg region, is a charming Austrian village with excellent skiing for beginners. The Oberlech beginner area offers a safe space for learning, and there are many ski schools guaranteeing a supportive and enjoyable experience.
Embarking on a ski trip is an exciting endeavor, and choosing the right ski resort can make a significant difference, especially for beginners. These 10 ski resorts mentioned here not only offer suitable slopes and fantastic landscapes but also prioritize creating a positive and encouraging environment for those taking their first turns on the snow. Whether it's the gentle slopes of Val d'Isère or the charming atmosphere of Lech, these ski resorts provide the perfect conditions for learning to ski and, hopefully, falling in love with the exciting world of this sport. So, get ready to create unforgettable memories on the slopes of Europe's finest beginner-friendly ski resorts.
For all the above ski resorts you can
search and book ski school and lessons here
, also for ski resorts that we have not listed here.