Hotel & accommodation in Valfjället
Below you will find 2 hotels, apartments and chalets/houses in Valfjället. Hotels are sorted by lowest price.
If you know when you want to travel to Valfjället you can specify the dates here and search directly for available acccommodations.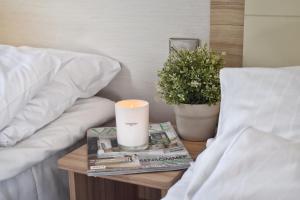 Distance to ski resort about 100 meter
(prices from, per night)
LOCAL CURRENCY 815 SEK
Valfjället erbjuder luftkonditionering och djurvänligt boende i Gryttved, 8 km från Charlottenberg. Till fredsmonumentet vid gränsen mellan Sverige och Norge är det 15 km. Gästparkering vid boendet ingår utan extra kostnad. Alla rum har TV. Här finns även ett kök med ugn och mikrovågsug...
Distance to ski resort about 6.29 km
(prices from, per night)
LOCAL CURRENCY 1150 SEK
Hotell Charlottenberg ligger i centrala Charlottenberg. Här erbjuds gratis WiFi, samt ljust inredda rum med sittgrupp och platt-tv. Charlottenberg tågstation ligger 7 minuters promenad bort. Alla rum har skrivbord och ett eget badrum med dusch och hårtork. En frukostbuffé dukas upp varj...
Notice that prices could be converted from local currency and could vary with prices displayed on the hotel supplier web site. The accommodations above are sorted in price order.