The 10 most classical and iconic ski resorts in the World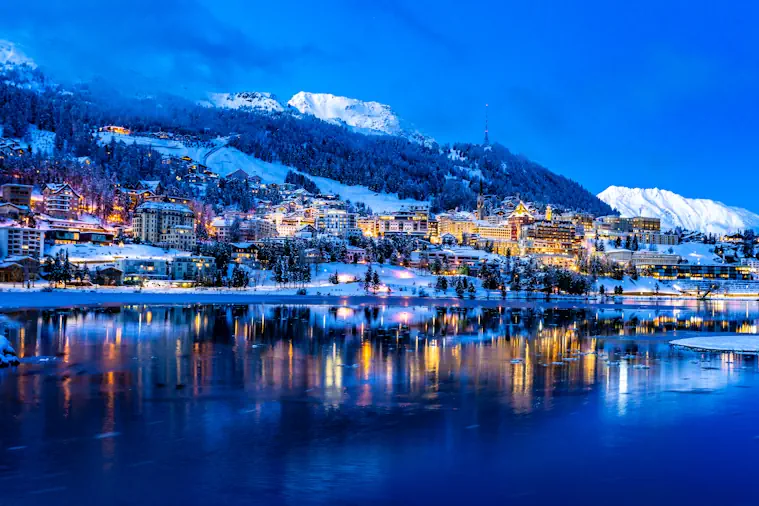 St Moritz - one of the most classical ski resorts
Skiing has captivated the hearts of adventurers and winter enthusiasts for centuries, and some ski resorts have become timeless symbols of alpine charm and winter sports excellence. These classical ski resorts have stood the test of time, preserving their unique character, historic significance, and legendary status in the skiing world. From the majestic peaks of the Alps to the stunning landscapes of North America, let's embark on a journey to explore the 10 most classical and iconic ski resorts that have kind of legend status among ski enthusiasts.
St. Anton am Arlberg, Austria
Nestled in the Tyrolean Alps,
St. Anton
is often referred to as the "cradle of alpine skiing." With its rich skiing heritage dating back to the 20th century, the resort exudes a timeless charm. St. Anton boasts challenging terrain and an extensive network of ski slopes, making it a haven for adventurous skiers. Moreover, its vibrant après-ski scene, welcoming Tyrolean hospitality, and classic alpine architecture add to its allure.
Chamonix, France
Chamonix
holds a special place in skiing history as one of the world's first ski resorts. It gained international fame when it hosted the first Winter Olympics in 1924. Set against the breathtaking backdrop of Mont Blanc, Europe's highest peak, Chamonix attracts thrill-seekers and mountain enthusiasts alike. The resort's legendary off-piste terrain, steep descents, and awe-inspiring glacial landscapes continue to inspire skiers from around the globe.
St. Moritz, Switzerland
Synonymous with luxury and glamour,
St. Moritz
is a ski resort with an illustrious history. It has hosted two Winter Olympics and numerous world skiing championships, earning a reputation as a playground for the rich and famous. Set in the Engadin Valley, St. Moritz offers a world-class skiing experience amidst stunning alpine vistas, upscale boutiques, and gourmet restaurants.
Cortina d'Ampezzo, Italy
Nestled in the heart of the Dolomites,
Cortina d'Ampezzo
boasts a picturesque setting that has captured the imagination of skiers and filmmakers alike. With its traditional alpine charm, beautiful ski runs, and charming village atmosphere, Cortina is a timeless ski destination. The resort's prominence on the silver screen, as the backdrop for the Winter Olympics, and its excellent ski schools make it a haven for skiing enthusiasts of all levels.
Kitzbühel, Austria
Known for its storied Hahnenkamm downhill race,
Kitzbühel
is a classic Austrian resort that exudes history and alpine allure. Its cobblestone streets, medieval charm, and vibrant atmosphere create a unique ski experience. Beyond the world-famous Hahnenkamm, Kitzbühel offers a diverse ski area and a rich après-ski scene, making it a favourite among both professional skiers and leisurely visitors.
Zermatt, Switzerland
Nestled at the foot of the iconic Matterhorn,
Zermatt
is a magnet for adventure seekers and nature enthusiasts. The resort offers an extensive ski area with reliable snow conditions throughout the season, making it a year-round skiing paradise. Zermatt's car-free village, stunning views of the Swiss Alps, and authentic Swiss hospitality contribute to its classical charm.
Megève, France
Megève
is a charming and elegant French ski resort with a rich history dating back to the 1920s. Its cobbled streets, horse-drawn carriages, and medieval church create a classic alpine ambiance. The resort's gentle slopes and picturesque surroundings make it an ideal destination for families and couples seeking a romantic winter retreat.
Andermatt, Switzerland
Andermatt
is a hidden gem in the Swiss Alps, known for its deep powder and off-piste skiing opportunities. This traditional Swiss village with classic wooden chalets and narrow streets is a throwback to a simpler era. Andermatt's untouched natural beauty and quiet slopes make it a favourite among skiers seeking a more serene and authentic alpine experience.
Jackson Hole, Wyoming, USA
Nestled in the Teton mountain range,
Jackson Hole
is a haven for expert skiers seeking challenging terrain and steep verticals. The resort's Wild West charm, cowboy culture, and vast powder-filled bowls have made it an iconic destination for adventurous skiers from around the world.
Sun Valley, Idaho, USA
Sun Valley
holds the distinction of being one of America's first destination ski resorts. Its history dates back to the 1930s when it captured the hearts of Hollywood stars and skiing pioneers. The resort's classic lodge-style architecture, excellent grooming, and extensive network of trails continue to attract skiers seeking a blend of nostalgia and contemporary skiing comforts.
Finally
The world's most classical and iconic ski resorts have stood the test of time, offering skiers and snowboarders unforgettable experiences and a glimpse into the history of winter sports. Each destination carries a unique charm, from the alpine elegance of St. Moritz to the rugged appeal of Jackson Hole. Whether it's the legendary slopes of Chamonix or the glamour of St. Anton, these timeless resorts continue to inspire generations of winter sports enthusiasts, creating enduring memories on the slopes of the world's most iconic mountains.